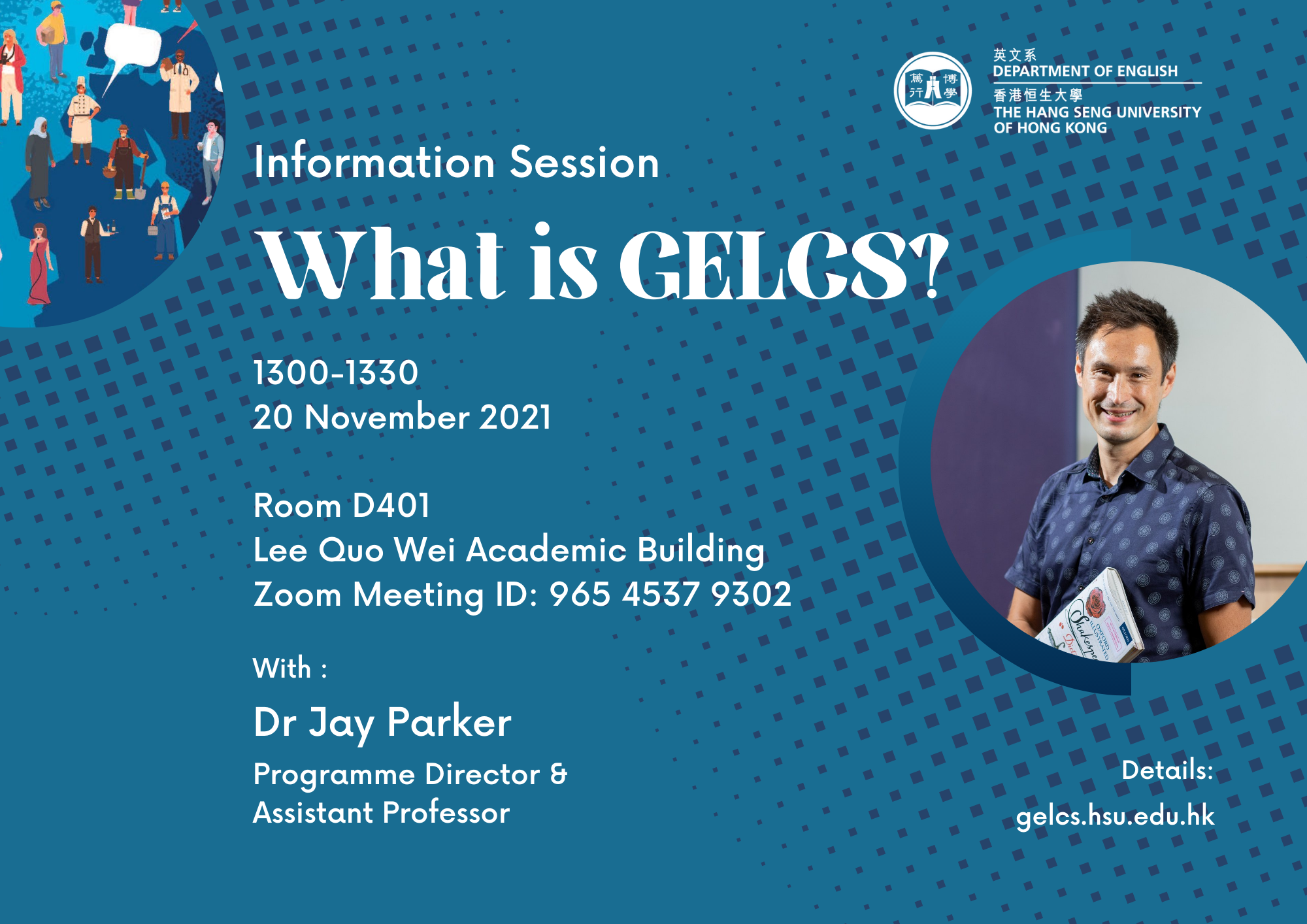 Information Session & On-site Application on HSUHK Information Day
Master of Arts in Global English Literary and Cultural Studies is happy to join the HSUHK Information for the first time on 20 November 2021.
An information session What is GELCS? will be held for interested students. You will be able to understand more about the programme and have a chance to talk directly with our programme director, Dr Jay Parker.
What is GELCS?
Date: 20 November 2021
Time: 13:00-13:30
Venue: Room D401, Lee Quo Wei Academic Building or online (Zoom Meeting ID: 965 4537 9302)
Speaker: Dr Jay Parker, Programme Director
Language: English
GELCS programme team will also be stationed at the exhibition (Auditorium, Lee Quo Wei Academic Building) throughout the day and answer your questions about the programme.
On-site application and assessment are available on the Information Day. If you are interested in applying for the programme, please bring along necessary documents stated on our programme website and apply on-site. Selected applicants will be invited to conduct an assessment.
Join us and see you on the HSUHK Information Day!
Enquiries: Department of English, HSUHK: 3963 5503 or gelcs@hsu.edu.hk.